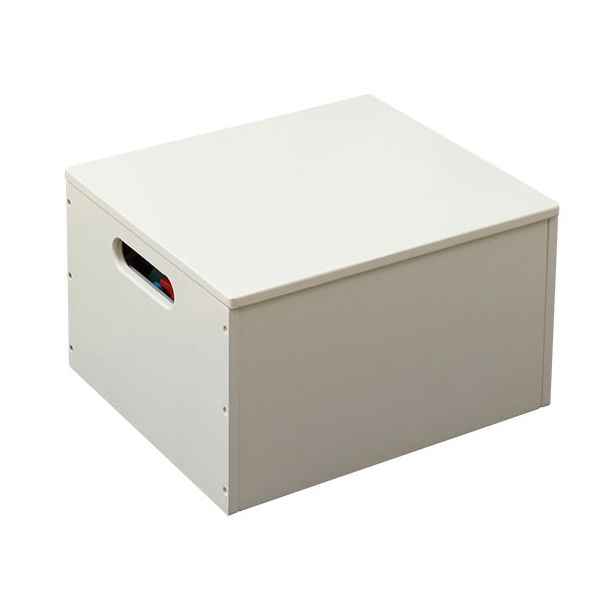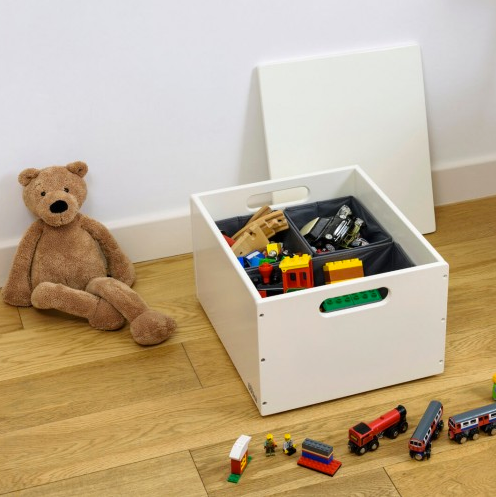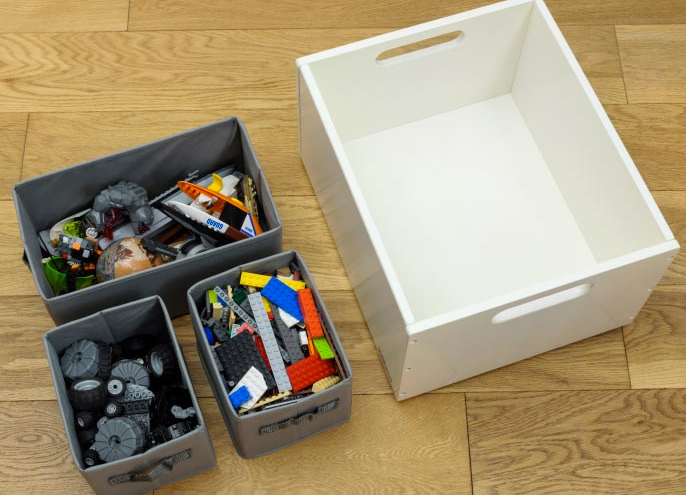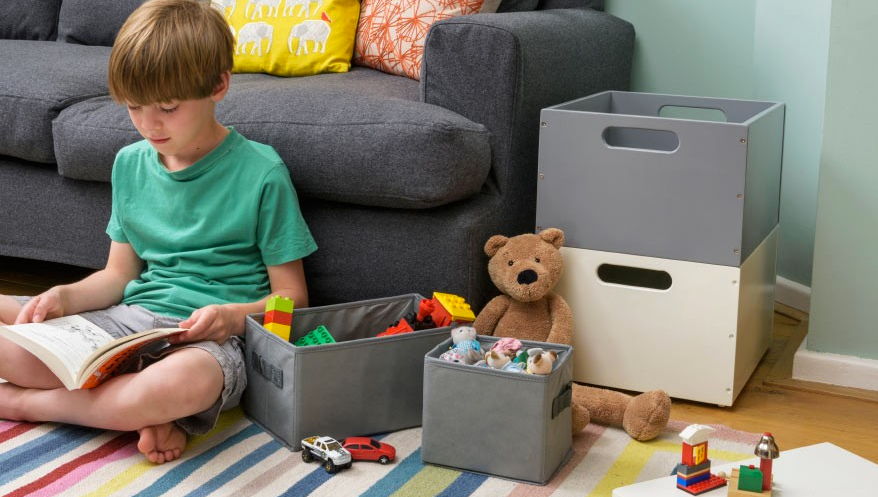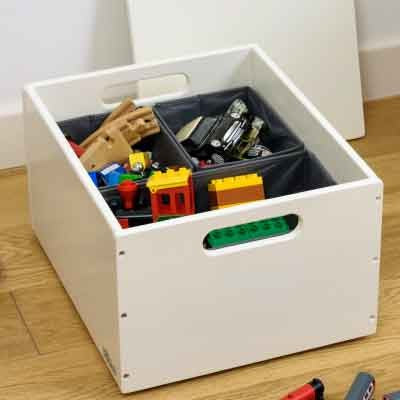 Tidy Books - toy box with lid white & cream white
This product is unfortunately sold out.
If you are interested in this product
contact us
.
Product details
The Tidy Books toy box. Brings order to the toy chaos.
Jumbled toys and nothing can be found. Who does not know that? With the stackable toy boxes from Tidy Books, small toys can be organized and playing is finally easy again.
The toy box is divided with inserts so that Lego can be easily separated from the cars and the doll's clothes can easily be separated from the Playmobil. Children can simply find the right toy, play with it and then clean up on their own afterwards.
The box is made of lightweight wood and offers a practical, stylish storage option, so you no longer have to resort to plastic crates. At the end of the day, the boxes leave easy stack and close (lids available separately) and in no time the living room looks like a grown-up place again.
While we can't promise you'll never accidentally step on a Lego brick again, our toy chests will eliminate toy clutter.
3 removable inserts make it easy to keep things tidy.
Dimensions: width 40cm x length 34cm x depth 24cm.
Design encourages children to find toys independently.
Made of lightweight wood from sustainable forests (no MDF): better for our environment.
Crates are stackable.
Any mess can be hidden with the lid.
Use the box in the bathroom, kitchen or bedroom to organize small things.
Treated with our advanced, virtually odorless and environmentally friendly water-based lacquer.
Easy self-assembly with detailed instructions.
Handmade.**
Free insert included.
Article number SB-W / SB-SW

The lids for our toy boxes are sold individually so you have a choice of color and no extra lids wasting space when you want to stack two boxes. With the lid, two stacked boxes can be ganz just for Table repurpose. You can use the toy box lid here Kaufen.
Buy your toy box now and get organized in the toy chaos
**All products are handmade and treated with water-based varnish. Water-based paint is non-toxic and environmentally friendly and sometimes shows the small, natural imperfections in the wood. Your product, which is handmade from natural materials, has a natural look with a lot of charm. Water-based paint is low in VOC, doesn't smell bad, and is better for the planet and your kids!